Patti Normand
Little Voices – The Photographs
All of the photos in this series are of miniature dioramas that I created for a previous exhibit Little Voices, shown at Karsh – Masson Gallery, Ottawa City Hall 2014.
As I took photos of my sculptures, I became aware of the possibilities that the photographs presented. I realized that I could evoke a different narrative than just the sculptures alone. By playing with scale I could create a sense of a different reality. Scenes that at a glance appear real, but upon closer examination are obviously not real, but are a world of my own making. This series represents this exploration.
About Patti Normand
Patti Normand lives and works in Ottawa. Her diverse career has ranged from her own art practice of sculpting, photography and painting, to her professional work in our national museums creating exhibits and props. She is a graduate of OCAD. Her work is in the collection of The City of Ottawa.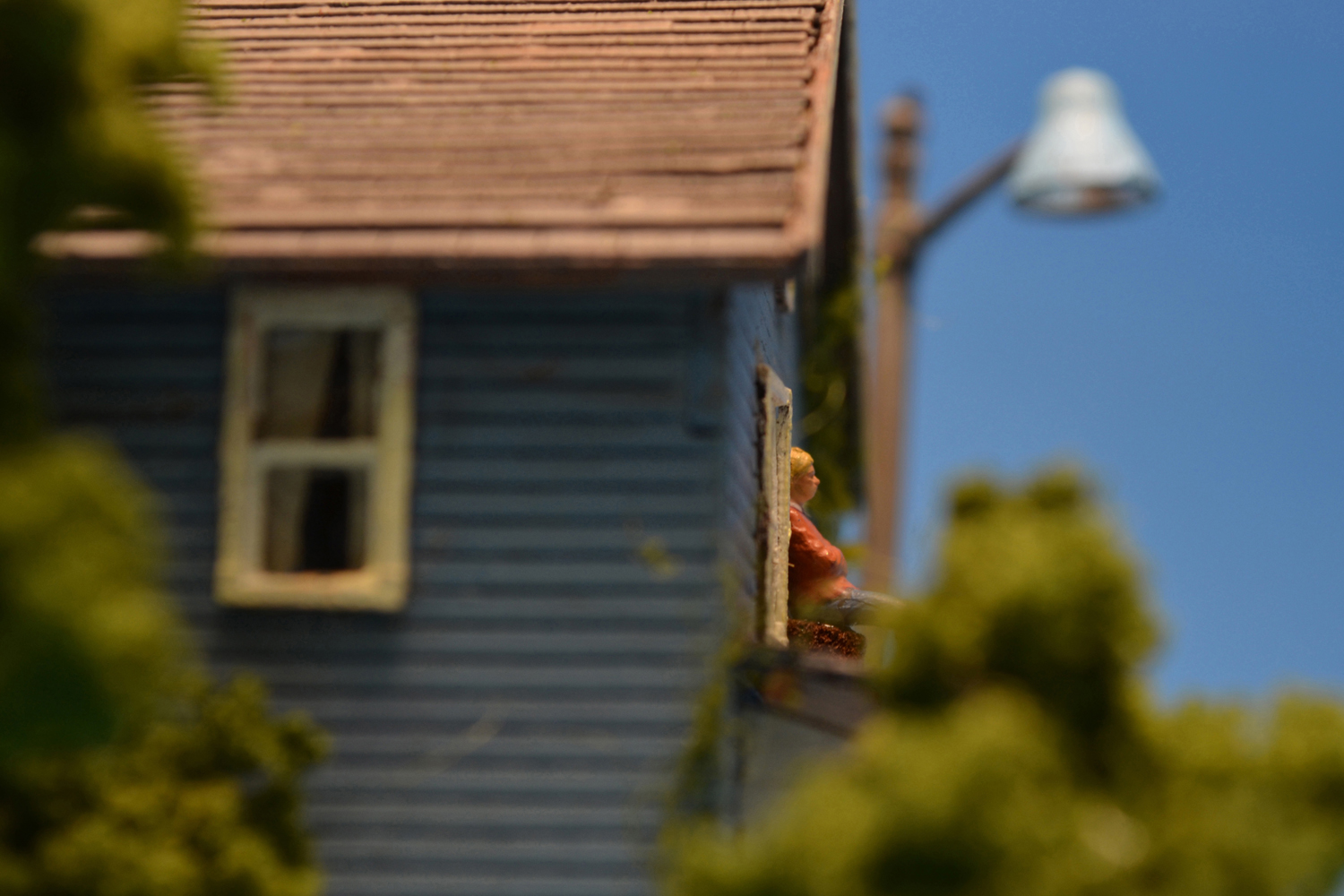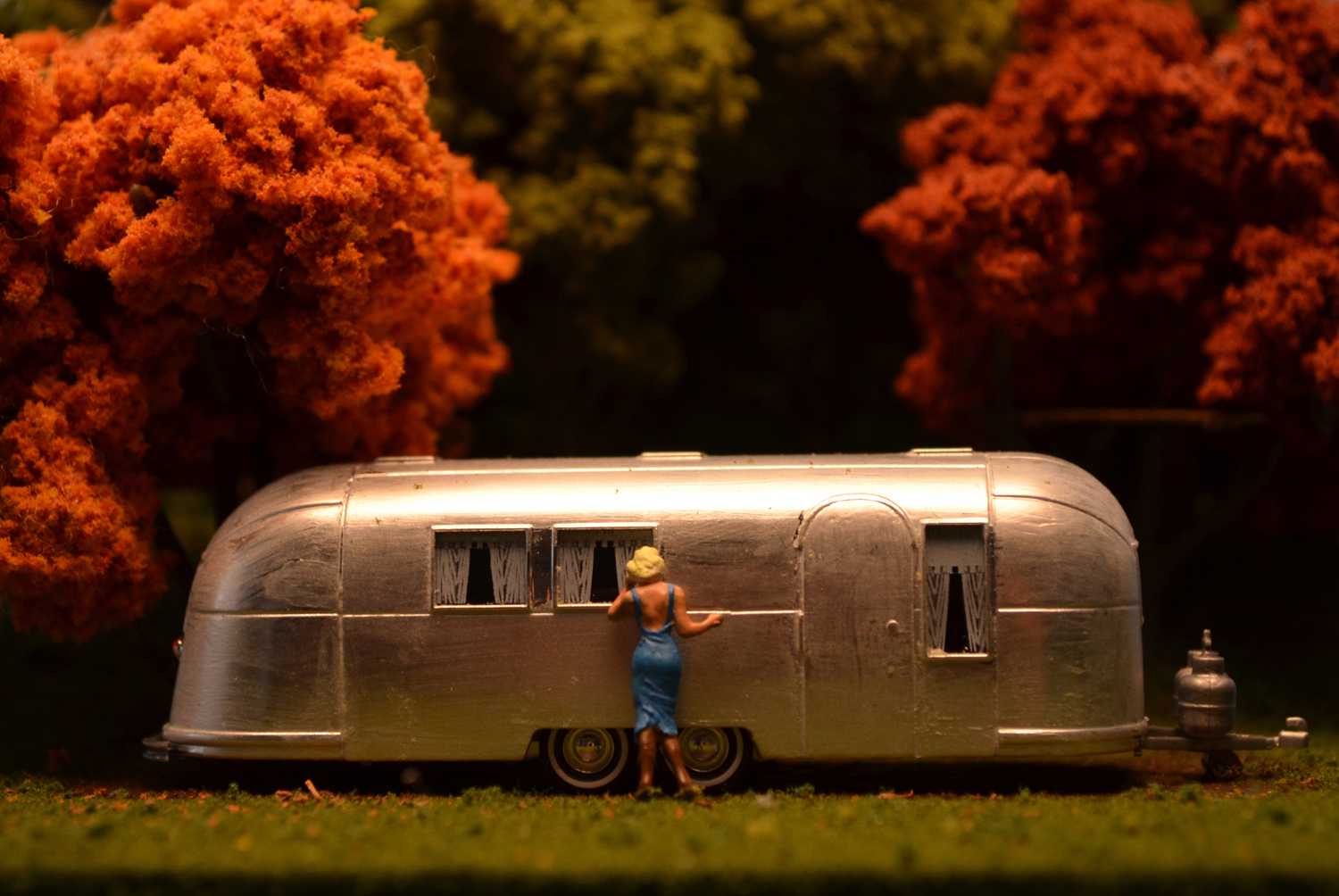 Jeff Turner
Sandra Harris
"Broken Islands - Two" This is a piece that I finally reworked the 'background' of and quite happy with now. The inspiration for the painting was initially from a sea kayaking trip to the Broken Islands on the west coast of Vancouver Island, south of Tofino. There are some beautiful landscapes to explore on the water in this area!
"Cerise Creek - Three" This is a sunny, brighter mountain scene inspired during a mountaineering course I took a few years ago north of the Whistler Ski Resort area, north of Pemberton actually, where there are some oversized wild fires burning at the moment.
"Cerise Creek - Five" Moody mountain scene from north of the Whistler Ski Resort area with lots of interesting, even 'Native looking' shapes and details going on in the rocks and clouds!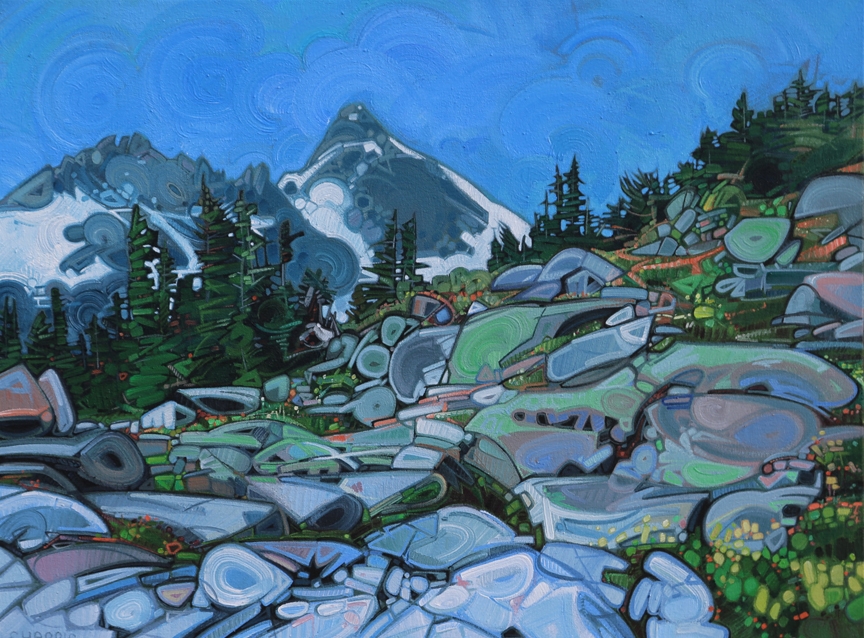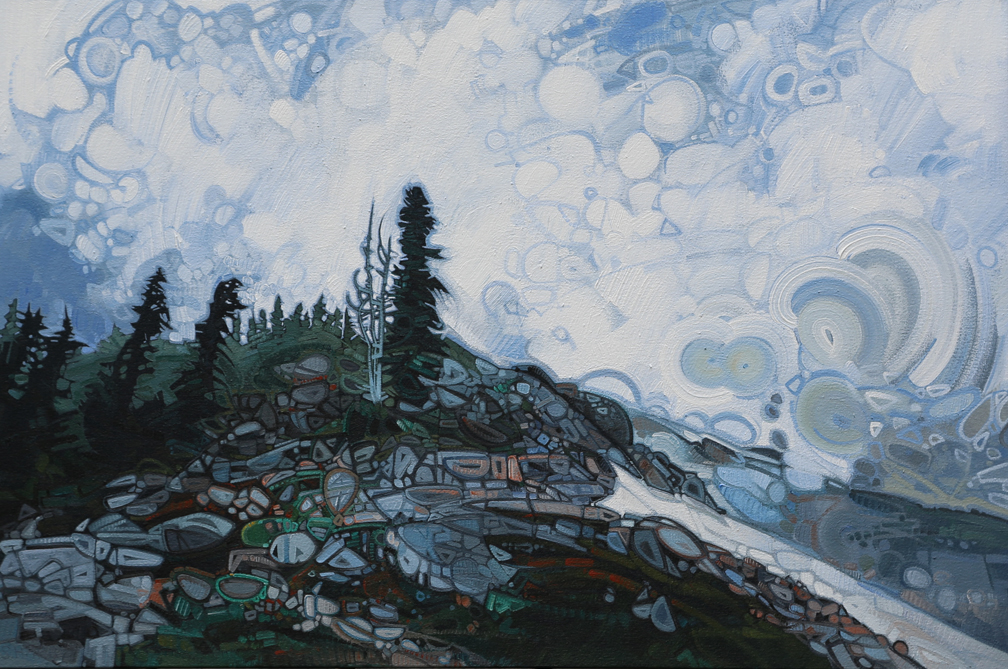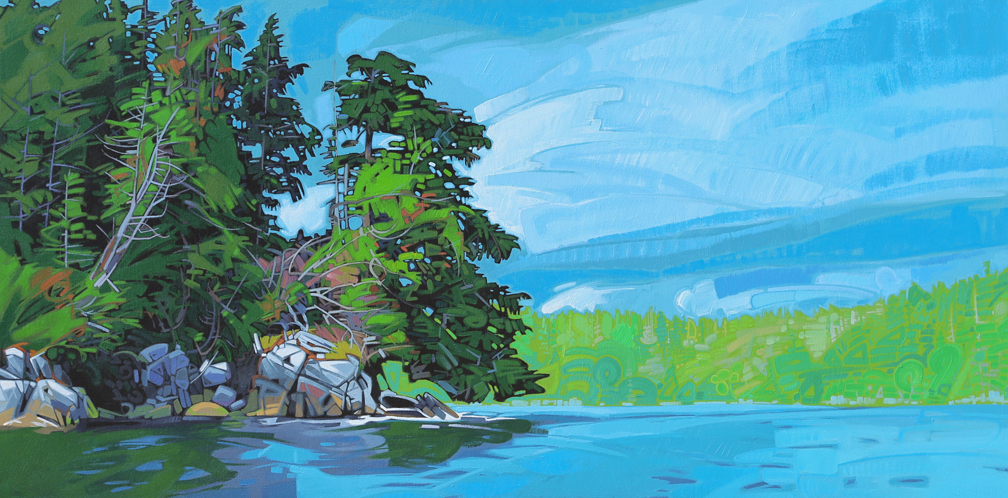 Kathleen Weich
Weich's paintings are based on the abstract notions of landscape. Using a conceptual approach rather than representing a more traditional landscape, she is able to take more liberties with the subject matter, colour and paint.
Taking from city and rural images whether imagined or real, Weich uses different views as a tool for composition. This gives her space to use colour.
"My aim is not to present a finalized view of a given subject. I hope to offer a place where you can contemplate and bring your own visions."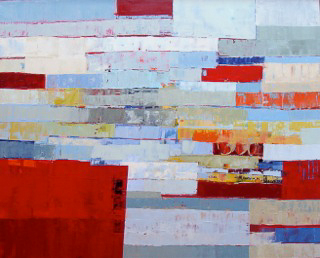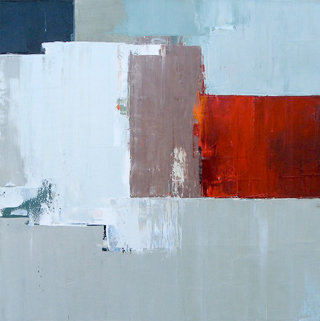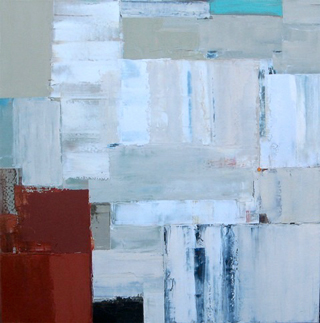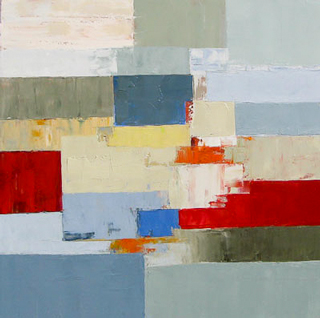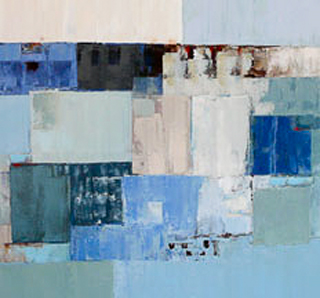 Svitlana
Hello!
I am a full-time artist residing in Mississauga, Canada. Painting has always been my passion ever since I was a kid. I can remember how greatly fascinated I was by the beauty of chapels and monasteries when spending a lot of time with my grandma in my early childhood. My soul was overwhelmed by the colourful images, which still inspire me today as examples of purity, mystery and artistic excellence.
I painted full time in 2002 and had many successes in that period, including numerous art shows, commissions and online sales both in Canada and in the United States.
My Art College in Kiev, Ukraine and numerous art classes in Mississauga have helped me to sharpen my unique approach to painting. My art style in painting is derived from early period Abstract Expressionism.
My favourite subject to paint is imaginary landscape in an abstract style. I am equally interested in the expression of the colour balance, value as well as the subjective aspect in my paintings.
Inspired by Willem de Kooning, Wassillie Kandinsky, Jean Paul Riopelle, and Jackson Pollock I developed a unique painting technique using the same colourful manner which is reflected in the myths of surrounding beauty. My favourite mediums are oil and acrylic.
I am a proud member of several Art Societies in Ontario that offer me the opportunity to participate in regular art exhibitions and to stay current.
I would like to thank all my customers, especially fans of my art for your continuing support that allows me to express my passion and to do what I like the most. It is your kind messages and encouraging feedback that keeps my inspiration going! Thank you!
My best wishes
Svitlana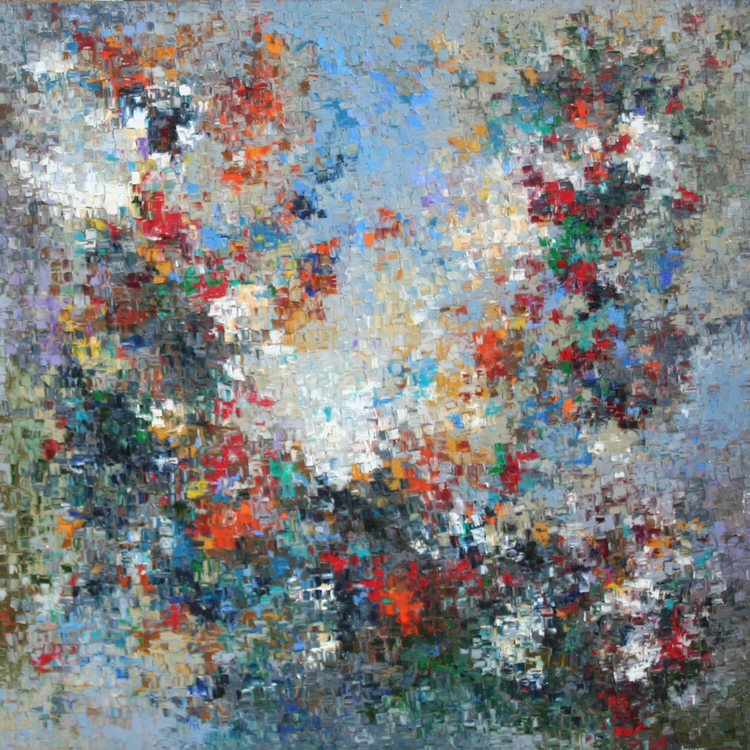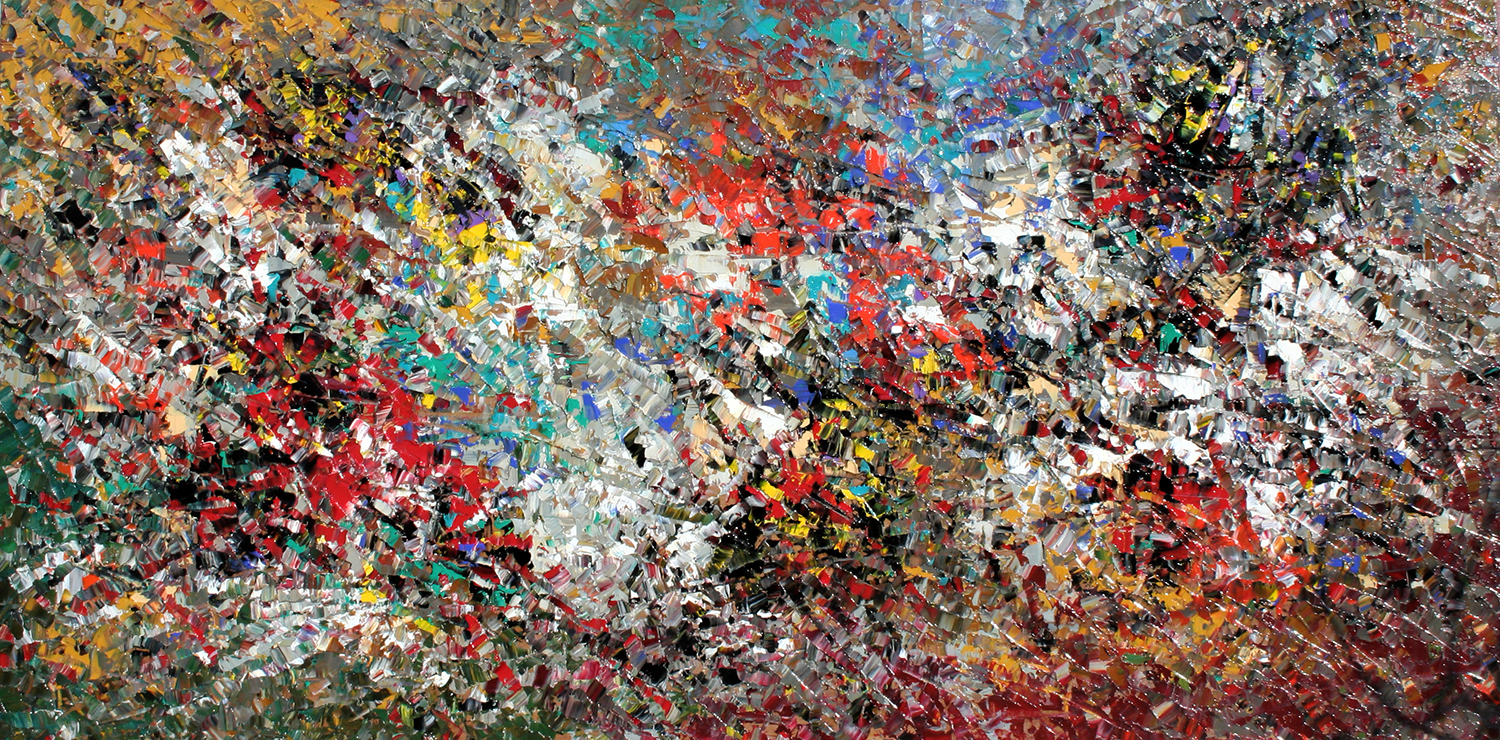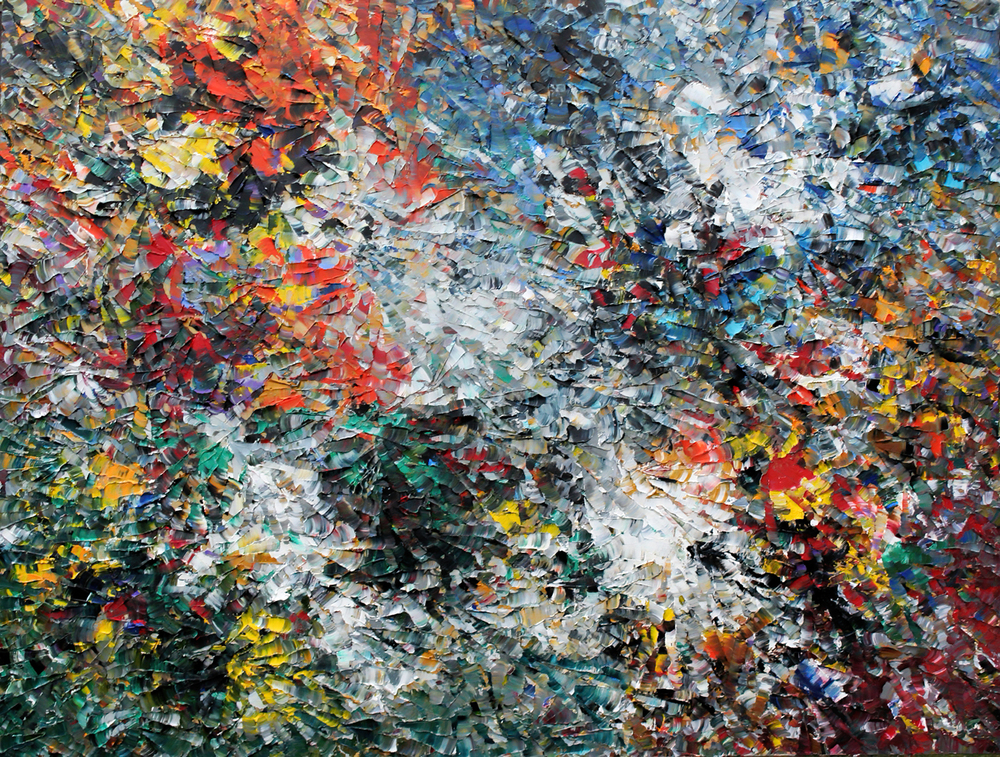 Anna Church
More about Anna Church...
Collator certainly, curator indeed, creator for sure, and composer definitely.
Collator Anna Church is many things, but ultimately and artist. Her work is highly conceptual, but not at the expense of aesthetics as she manages to create works that are both layered in meaning and stunningly beautiful.
Church has what many would enviably term a superb 'eye', an ability to group objects to form compelling, though and emotion-provoking compositions. You can't help but engage on various levels when viewing Church's work and often find yourself reflecting with nostalgia on your own personal journey and sense of place as the individual elements and themes unveil themselves.
Over a number of years, Church has produced several series of work. Her most recent being 'Insignia' in 2013 in which she explores the ideas and symbolism inherent in the badges we as individuals or groups create to identify ourselves.
Mike Smith
Involved with art for most of his life, Mike was born in South Africa, and raised in Zimbabwe. He arrived in Canada in '89.
Originally began with architecture, but switched to art and kept the wolf from the door as an award-winning art director/creative director in Toronto, until moving into the country to paint full-time in 2003.
Mike's work has been successfully shown at The Artist Project, Art Gallery of Northumberland, McMichael Gallery's Autumn Art Sale, Ottawa Art Expo, Tay River Gallery, Robert Macklin Gallery and numerous Fine Art Festivals in Canada as well as in the States.
His work can be found in private collections across Canada and the US.
Graham French
This series was born on the coast of Spain while I was shooting landscapes along the cliffs that border the Northern Atlantic. Looking out over the ocean, I watched as vast, muscular banks of clouds gathered and dissolved. Fascinated by this elemental, fluid spectacle, I shot some pictures that captivated me when I reviewed them at day's end. Water droplets and ice crystals suspended above the ocean created a landless horizon a constant flux and motion. The tension resulting from the attempt to capture the ephemeral movements of a single element in radically different forms spoke to something larger. These cloudscapes projected the silent power, menace and misleading sense of stillness so often associated with the deep bodies of water that feed them.
I was inspired to seek out geographic spaces that marked the threshold of land and sea so that I might explore the interplay that creates these massive, delicate spectacles. I wanted to invite viewers, through my lens, to witness the beauty of these cloudscapes: the peacefulness, the power, the sense of isolation and awareness brought on by an impending storm viewed at a distance. This was not without it's hazards--I traveled to remote coastal locations in Spain, Ireland, Newfoundland and California only to be met, on occasion, with horrifically sunny days. At other times, huge and haunting skies proved too great a distraction. One might ignore a subtle shift in the oceanic currents and nearly be blown off a cliff. The elements seemed to relish the opportunity to illustrate the folly of trying to capture them.
The result of this undertaking are displayed here. I am proud to share them. They are an exploration of the relationship between elements intimately linked together in a state of constant change. This is a fluid world, that viewed carefully, reminds us that, despite their immense power and beauty, despite their inky black edges of disquiet, these cloudscapes are fragile constructions. As much a part of our landlocked existence as the water that creates them is a part of our bodies.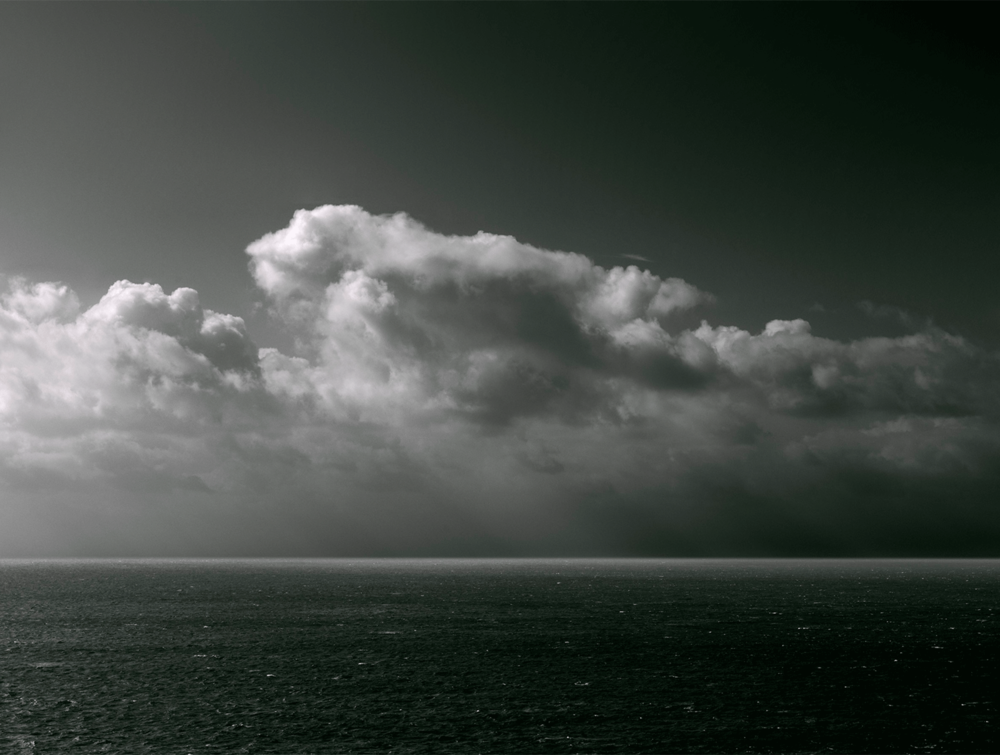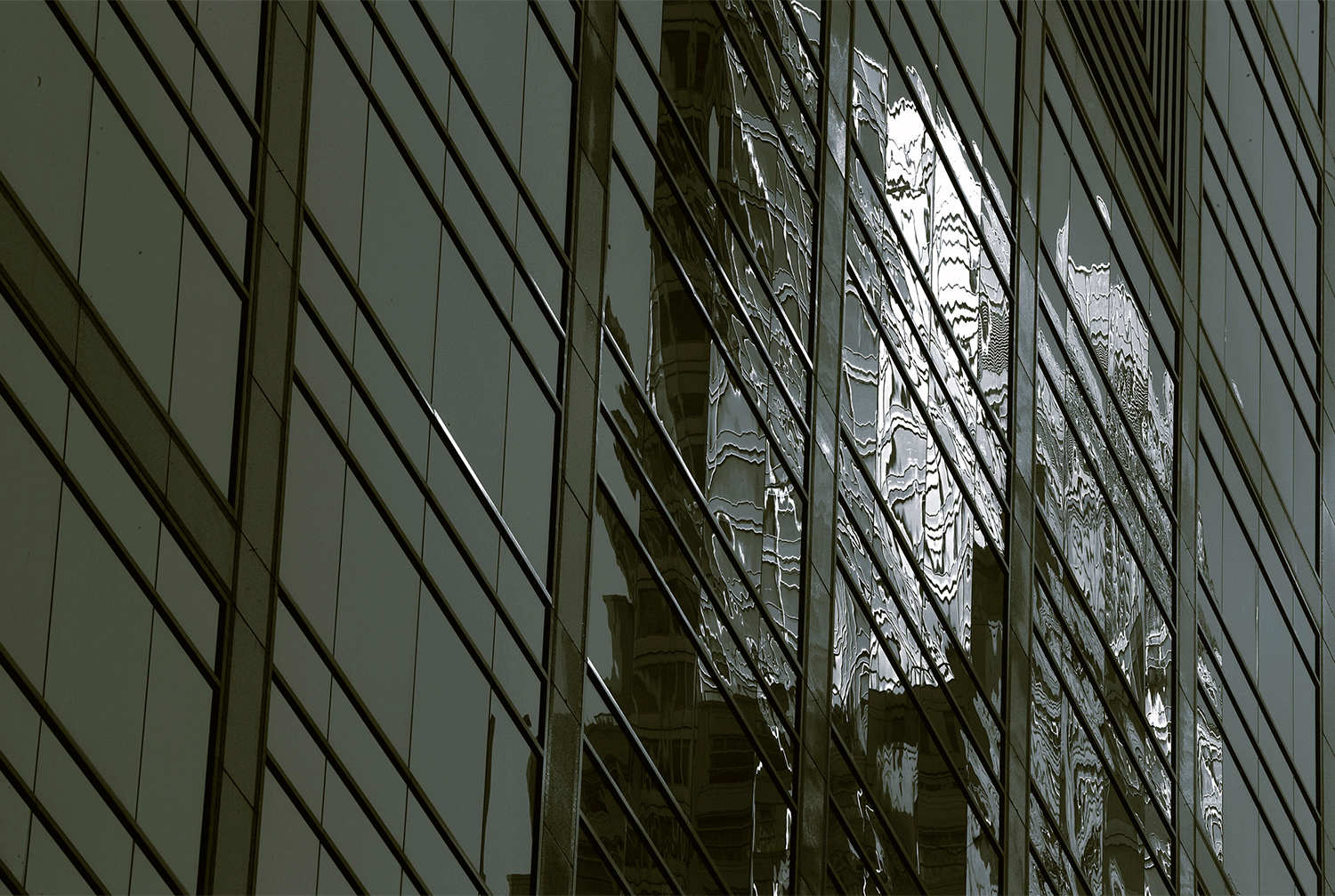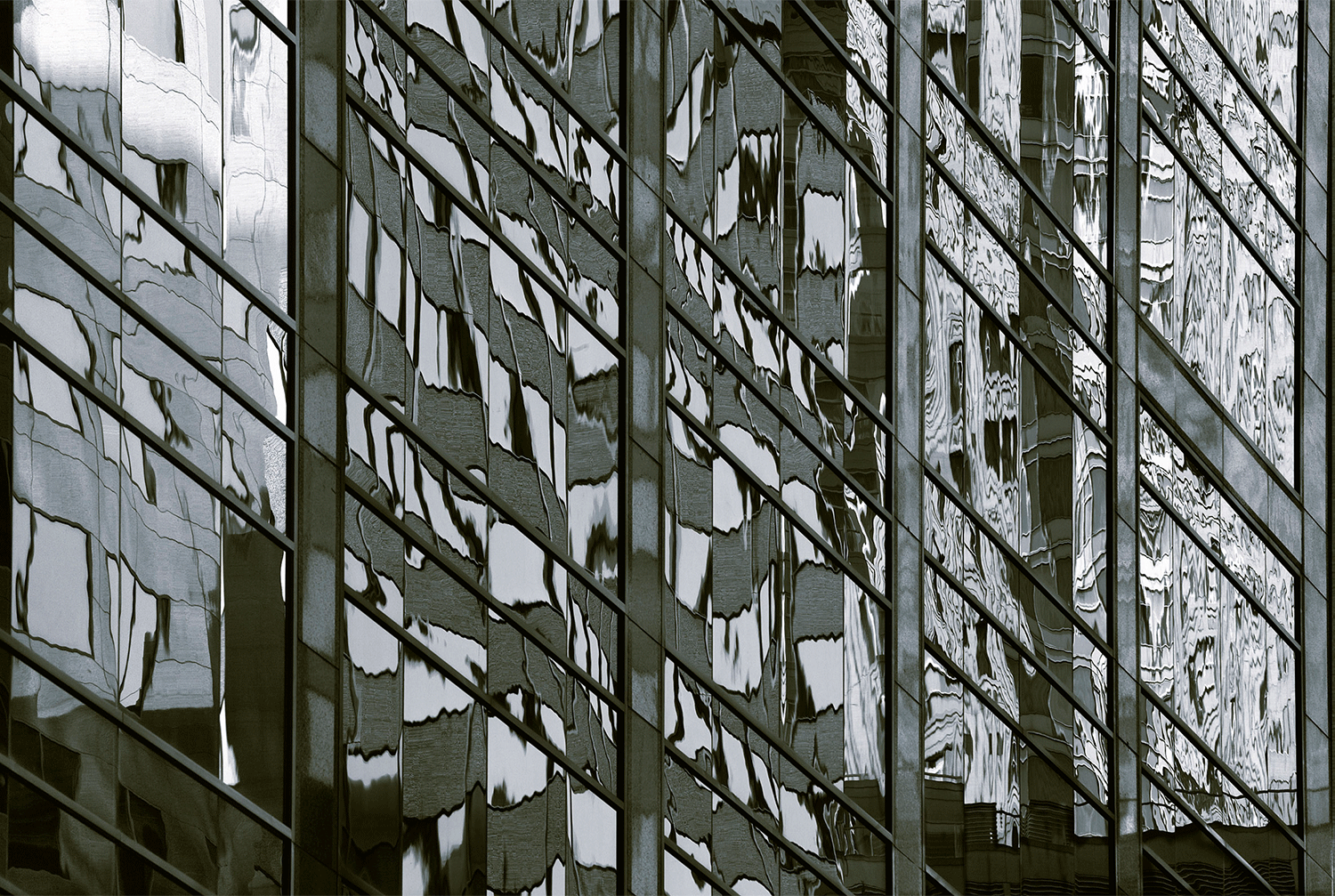 Lauren Blakely
Toronto based artist Lauren Blakey first studied at Sheridan College then completed her undergraduate studies at NSCAD University in Halifax, Nova Scotia. Blakey's ceramic work occupies an interesting ground within the medium. She does not define her work by typical standards of sculpture orfunctionality. Rather, she finds meaning in the materiality and sensuality of her particular media. She is inspired by the natural world, resulting in a powerful recitation of nature and biology throughout her work.
"I am seeking to create visual representations that convey the juxtapositions found in our natural world; ideas of growth and decay, strength and fragility."
The surfaces of moss, lichens and algae exemplify these concepts in particular, as they are surfaces that have become blemished and worn over time exposing sediment, the past and growth. Blakey's geologically inspired formations strive to embody a sense of time, so that the pieces themselves, crumbling and in decay, may be perceived to take part in this symbiotic cycle found in nature. Blakey sees her current ceramic work as particularized studies, dug up from the earth or sea. The objects feel like unearthed relics or remains; the surviving traces that speak of our past.
Paul Elia
Paul Elia is a graduate of The Ontario College of Art and Design, where he began integrating Drawing and Painting with Digital Media. He has since exhibited work in various notable galleries and worked closely with eminent Toronto artists Judith Doyle and Ben Woolfitt. In 2007 Paul moved back to his hometown of Hamilton and started the Hamilton Strip series.
These photo-based illustrations depict post-industrial cityscapes of Southen Ontario (including Hamilton, Toronto, Brantford, and Windsor). Entire city blocks are recreated, often highlighting the surreal contrast between the imposing industrial shells from a manufacturing history and the residential development around it. The limited edition archival giclée prints are up to 8ft. long, allowing the viewer to literally walk down the block. Each piece is composed with dozens of photographs that are digitally stitched back together. The collected images provide a template that is digitally painted over, or "rotoscoped" for a stark illustration of a cohesive scene.



Ileana Grimm
For 26 yrs the Canadian Company Grimm has been pairing the twist of a phrase with bright bold pop art imagery to create hundreds of designs. This artwork can be found in gift stores across North America on many products ranging from fridge magnets to cooking aprons. In recent years Ileana Grimm, the artist behind the company, has been gaining a lot of attention for her original acrylic painting and limited additions, selling over 200 pieces in just the last two years. With a huge loyal following in Canada, Americans are getting an appetite for bold art and intentional simplicity that have become the recognizable trademark of a Grimm design.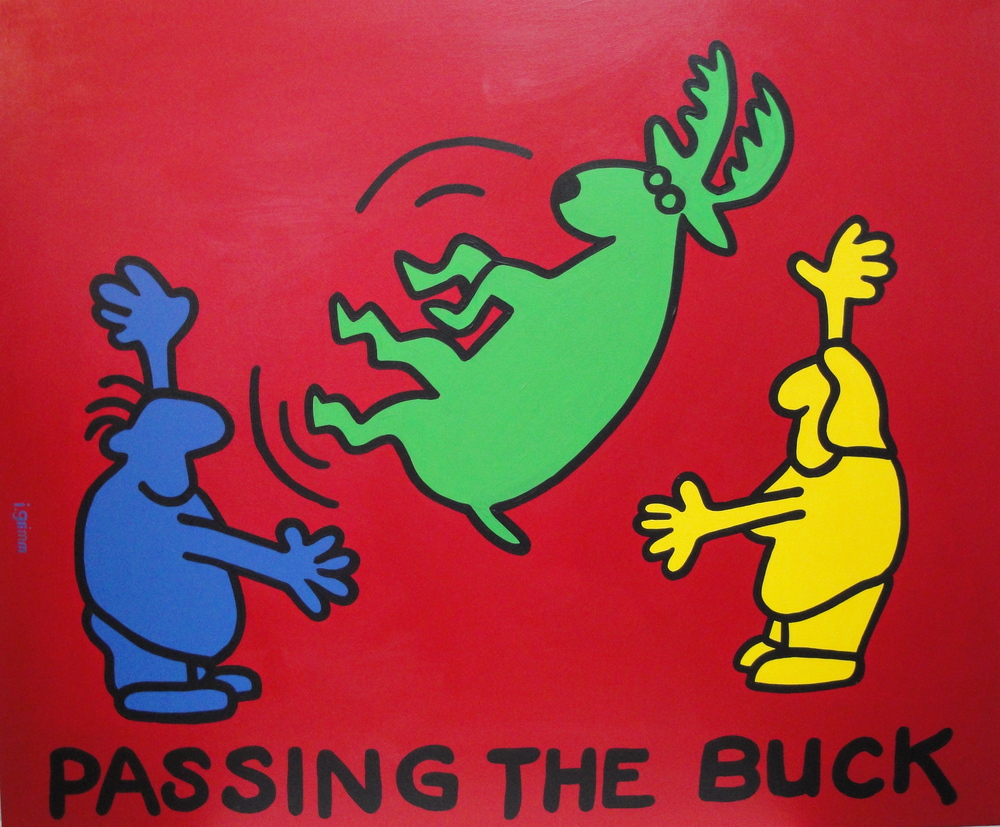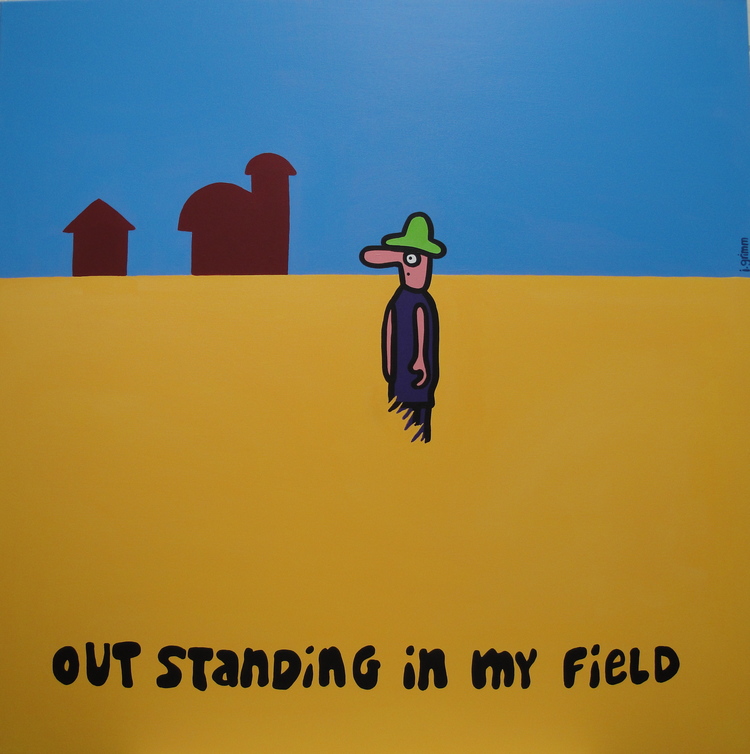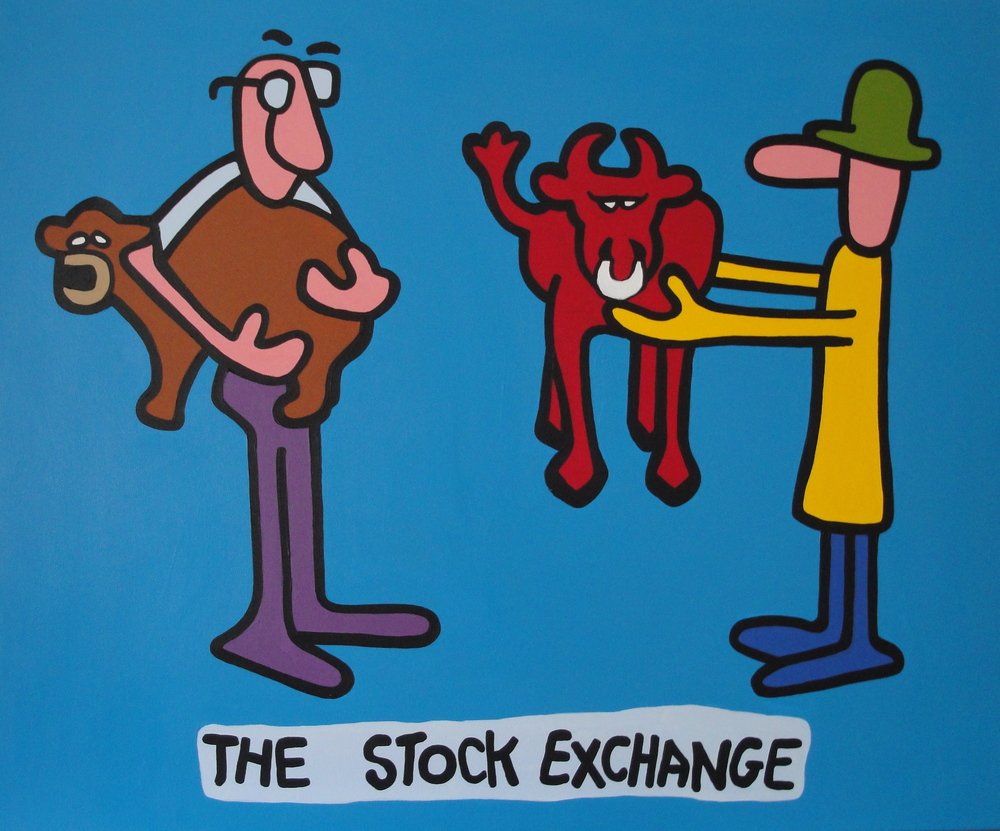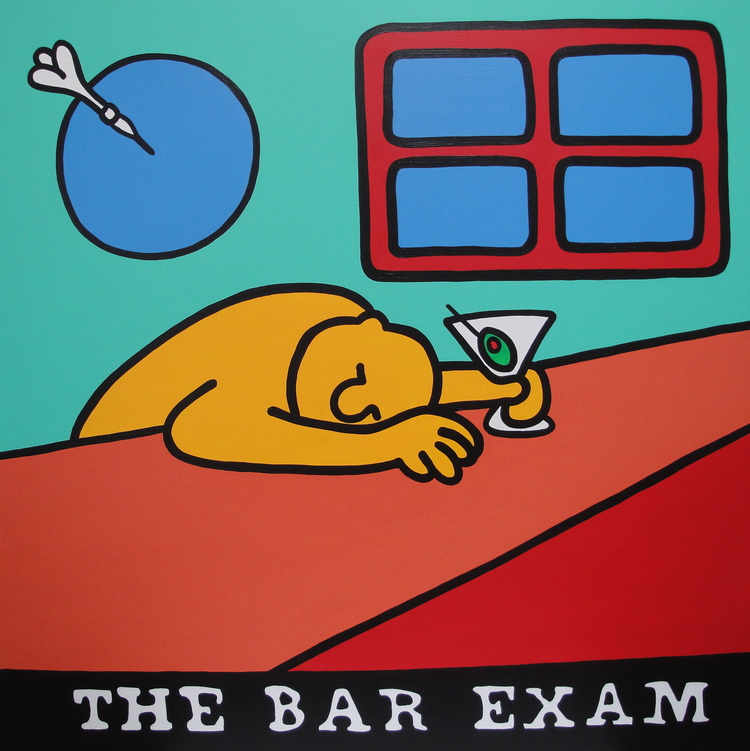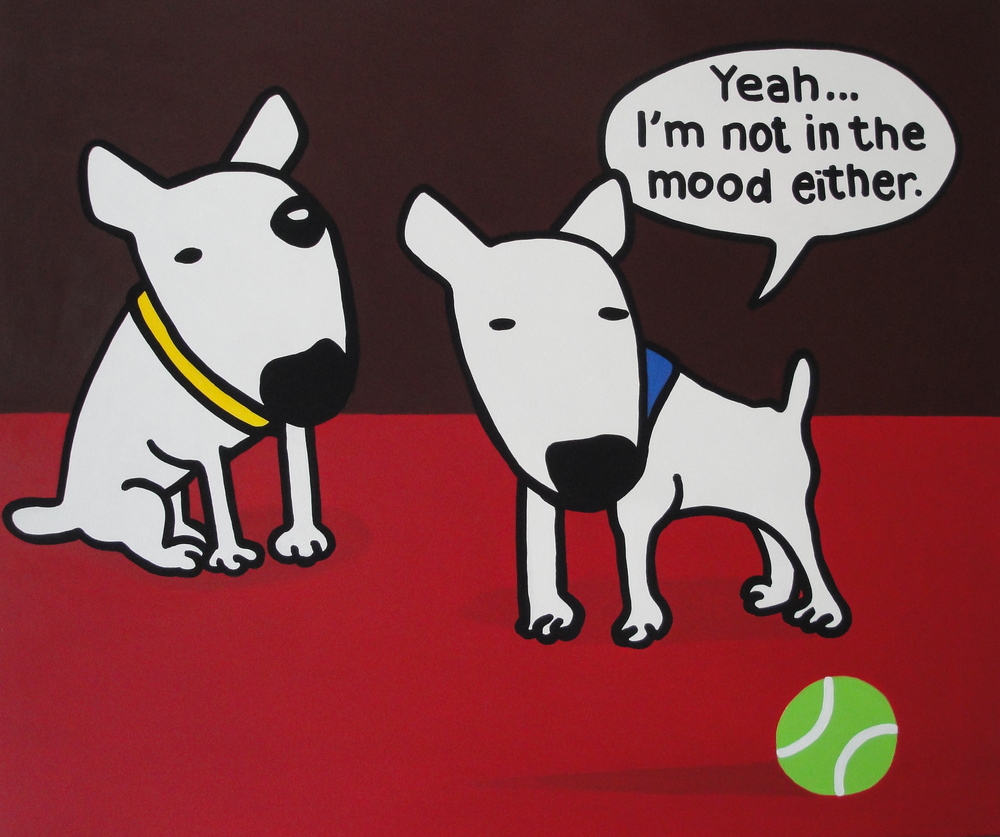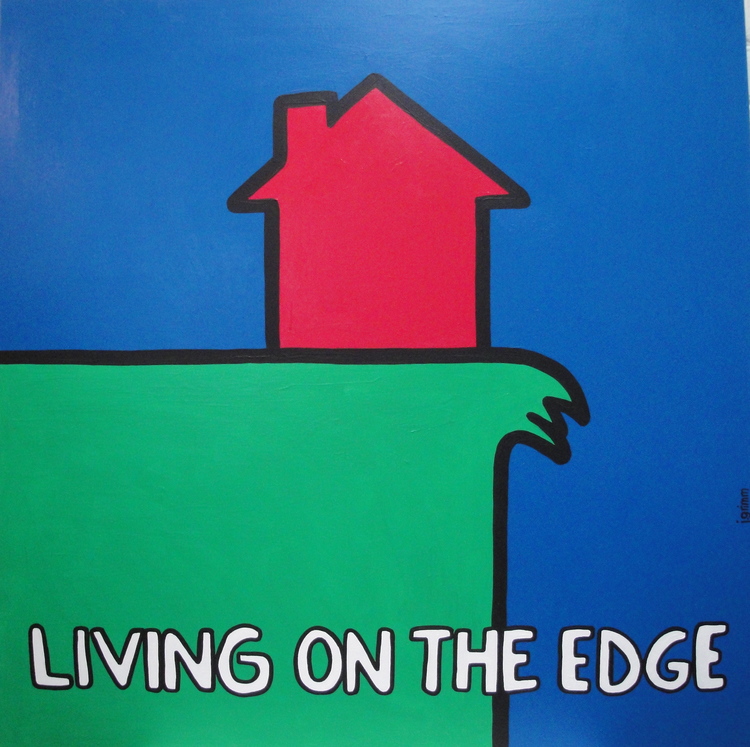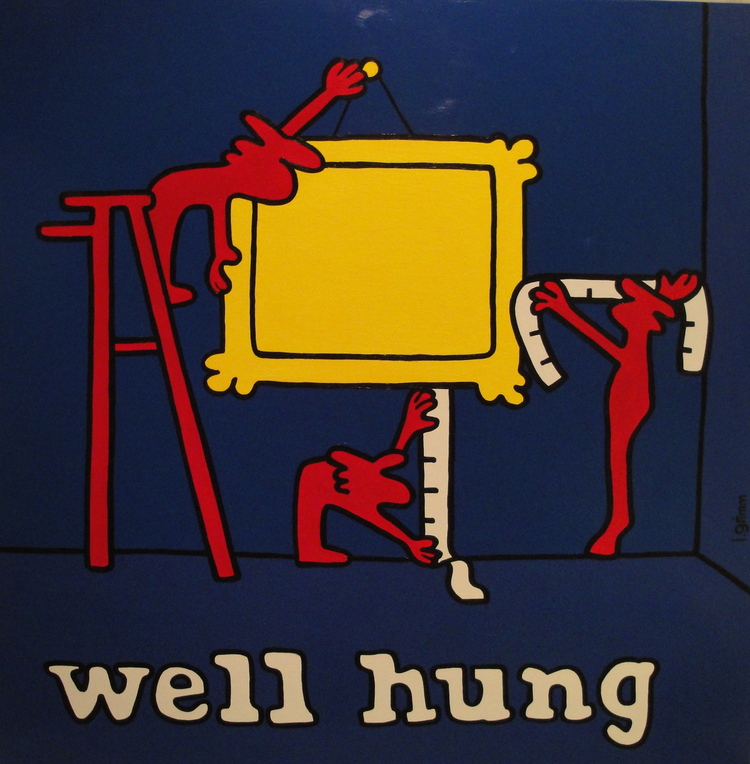 Kathleen Finlay
Kathleen Finlay loves to photograph for a living. She does have a soft spot for photographing circus performers but her assignments come from all over including corporate, editorial, and advertising clients. Her fine art work has been exhibited and sold in numerous group and solo exhibitions in Canada and internationally. Her first children's book titled Starfall was published in 2011 by Red Deer Press. Her second cookbook with celebrity chef Lynn Crawford: At Home With Lynn Crawfordhas just been published by Penguin. She will soon begin work on her third cookbook and is at work on a new adult fairytale with writer Alexandra Leggat .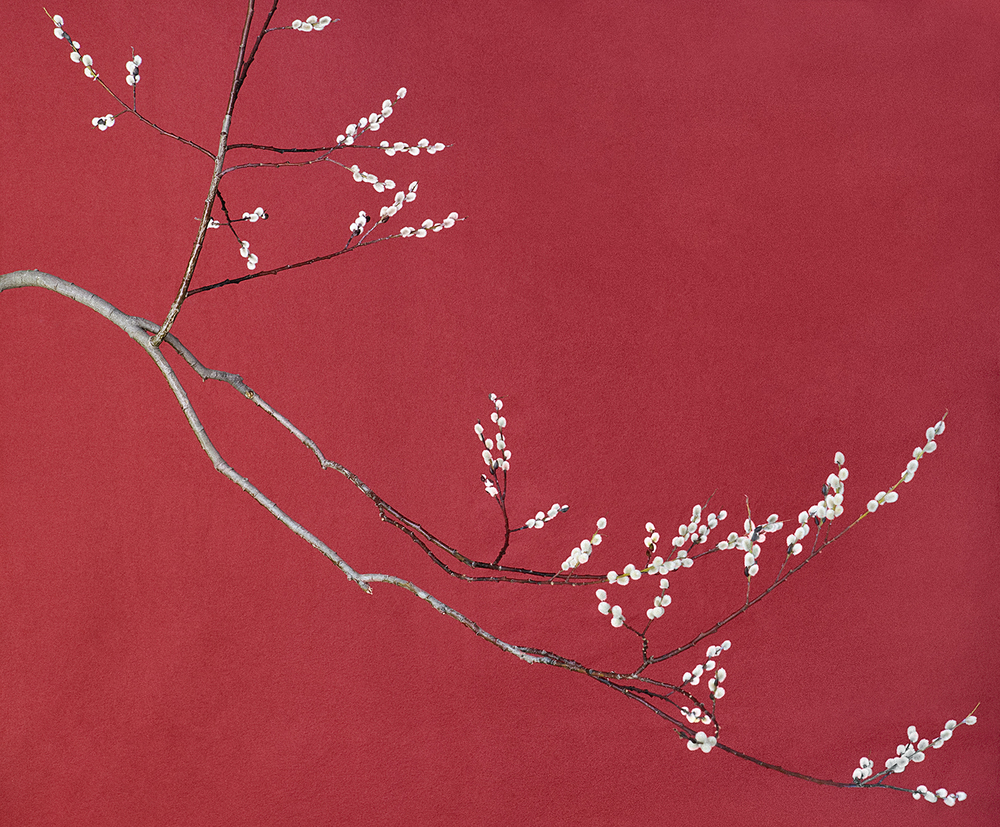 Tammy Ratcliff
Ola N. Gandelman
Ola N. Gandelman was born to a single mother in St. Petersburg in 1989. Cultivating an atmosphere of creativity, Gandelman's mother fed her on a steady diet of art, music and books.

Gandelman's art is a mixture of magical realism, naïve art and fairy tales retold in a new light, exploring women empowerment.
When she's not painting, Gandelman is working hard on her book, practice Yoga and sleeps.
David Krovblit
Krovblit. It's my name and my brand.
I say 'my brand' because I invest myself fully into all of my work, whether it's big international campaigns, independent clients or creating fine art. I am passionate about pictures and conceptual ideas. From the second my eyes open, until they close, i am constantly scheming new ways to create. I'm agile and enthusiastic, in my element and always hungry for the next project.
I love what I do...
That's me, Krovblit.
Feel free to call me Dave
Cody
I'm a fine art and commercial photographer that turned passion into profession. I'm based in Toronto, Canada, and have a love for photography uncut from any particular field. Whether I'm shooting untouched landscapes and wildlife or man-made creations, I try to find the beauty in simplicity and the artistic in the everyday - I want to show you what the world looks like through my lens.
Michelle Vella
MICHELLE VELLA is a contemporary POP Portrait artist that has fun with her colourful WIDE BIG EYES signature style, making people smile, while telling the story of her subjects through words and symbols interwoven into each portrait.
In 2015, at the young age of 50, Michelle had a plan to sell her graphic design business to pursue something more creative. It had been 30 years since studying Fine Arts, and she started to paint again finding her big eye style. Posting a portrait to instagram everyday, she quickly caught the eye of W Magazine and the NY fashion scene.
Just months into her new career as an artist, Fashion designer and icon Diane von Furstenberg discovered Vella on Instagram, asking to purchase Vella's BIG EYE portrait of DVF, which is now part of Diane's art collection at the DVF Fashion House in NYC.
Michelle's brand is on fire, painting non-stop, while designing a new WIDE BIG EYES women's clothing line set to debut on The Shopping Channel's (TSC) "Style Matter's with Jeanne Beker" this April 4th.
Michelle believes anything is possible, "go after your dream, make it bigger, work hard, create opportunities, stay positive, be confident, smile and always grateful.
Michelle Vella has been featured on CNN Style, The MARILYN DENIS Show, City Line, and in Harper's BAZAAR Thailand, W Magazine, FASHION Magazine, City Life, and ELLE CANADA.
Michelle is based in Toronto, Canada